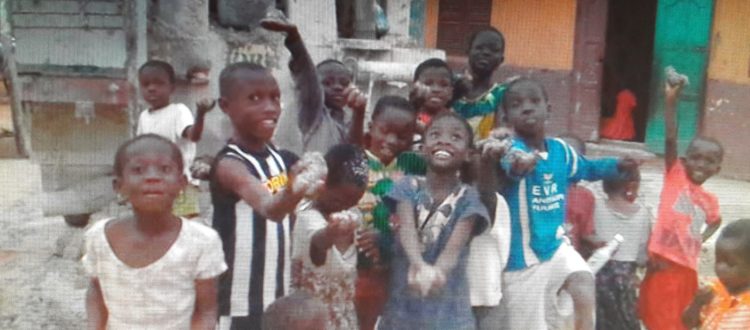 Donation Goal For This Project is
€60,000
Donate Now
Recently, one of our representatives visited Ghana and paid visits to some orphanage homes in the country, she saw some of the heart breaking conditions the homes were in and also the sufferings the children are going through each day as shown in the video below. You can see where the children have to sleep daily. The bedrooms look like a garage and because there are not enough beds, some children have to sleep together on one bed. They don't have washing machines so the caretakers have to go through the stress of washing the clothes with their bare hands, it is stressful and time consuming. Besides that they don't have enough clothes and the children are growing.
The kitchen has only one place on the ground for one pot to cook, as you can also see on the video. We want to support them with a gas cooker and a refrigerator.
Also we noticed that there were no toilets, children of about 35 in numbers have to share one toilet and one bathroom. They have already started to build more bathrooms and toilets, but because of lack of money they could not finish it.
So we would like to support them financially to finish it. We also want to provide sufficient beds for these children to lay their heads and have a sound sleep like me and you. Washing machines are also necessary to make the work easier for the caretakers, so they can have more time for the children.
It is sad enough that these children are orphans, they don't also have to go through this distressing conditions before someone, some where would have the heart to help.
Please we need your help to continue to reach out to these people, even though they can't ask you for help themselves, but their hearts are crying out for help, nothing is too small to help; we cannot change the world but we can touch the life of one person out there.
Here is a breakdown of the current Need:
To rebuild and furnish the Kitchen: €10,000
To renovate the bedrooms, furnish and purchase more beds and mattresses: €15,000
To build more toilets and bathrooms: €30,000
To purchase and install washing machine: €5,000
Thank you as we look forward to receiving your donations/supports towards this goal.